I AM EIDO STORY
Every journey begins with a step.
"A disruption can bring us back to the center of our identity, where we find balance and we are most aligned with the best version of self - aligned with God."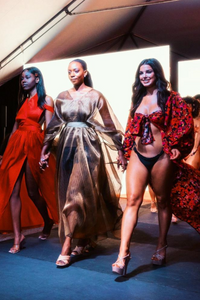 Founded in 2015
Founded in sunny Miami, Florida, the story of the brand is one that exemplifies the transformative power of metamorphosis. The humble journey began in 2015 as EIDO Swimwear, a collection of resort and swimwear pieces for women who lead life with a sense of purpose.
The mission of the brand opened several doors to growth and impactful conversations about ways to continually champion projects that stir up and create positive messages on purposeful living. Through a series of successes and failures alike, a new sense of understanding and refinement emerged that resulted in the birth of I AM EIDO.
With maturation comes a more in-depth introduction into the brand's intrinsic nature of Grace. Our mission is to craft the narrative around the Essence of Humanity through a range of luxury and timeless pieces that exude a sense of Grace, and serve as catalysts for conversations and vehicles to address global issues.
Our Ethos
We create with the intention to convey Grace as an ideal quality of human expression - with courage, curiosity, humility and vision as drivers of our brand. At our core, we believe that each individual is a major pillar of society and plays a pivotal role in shaping life. We also recognize that the ability to thrive in a graceful essence is largely dependent on the ability to function optimally at different stages of life's cycle.
Unfortunately, this natural process is often challenging for some than others, and one of the most prevalent hindrances is Period Poverty in women. Our Buy 1 – Give 1 model allows each person that purchases our product the ability to plant a seed of empowerment and an emblem of dignity to many women and girls around the world who otherwise are unable to afford a luxury that is often taken for granted.

Courage
The grit needed to push beyond limitations.
Humility
The abililty to maintain a heart-posture that is teachable, kind, and honors others.

Curiosity
The willingness to inquire and to gain insight.

Vision
The ability to see and follow a directed path.
TAYO ISHOLA
Creative Founder
Tayo is a fashion and social entrepreneur who has an interest in theology and also holds a degree in psychology. She got introduced to the fashion industry through an apprenticeship in her early teens that later led to competing in pageants and being booked as a model for New York fashion week. Over the years, her encounters in the fashion industry created doorways to a renewed sense of purpose and a strong desire to fuse fashion design with a humanitarian mandate.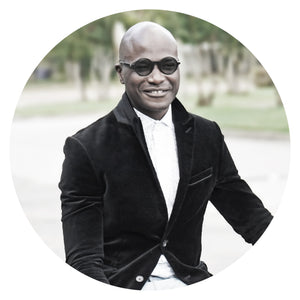 SHEG ARANMOLATE, MD
Strategic Founder + CEO
Sheg considers himself an average polymath with diverse interests in fashion, design, medicine, surgery, humanism, literature, arts, biotechnology and augmented intelligence (AI) to name a few. He is an award-winning serial enterpreneur who holds several advanced degrees in biochemistry and molecular biology (BSC), applied molecular biology (MSC), business (MBA) and medicine (MD).
Our Base
601 Brickell Key
Suite 700 - #0721
Miami, FL 33131
Phone number: 5618550949
Email: hello@iameido.com 
561.855.0949